The New RC02 Controller from NOJA Power – Single Phase Recloser Control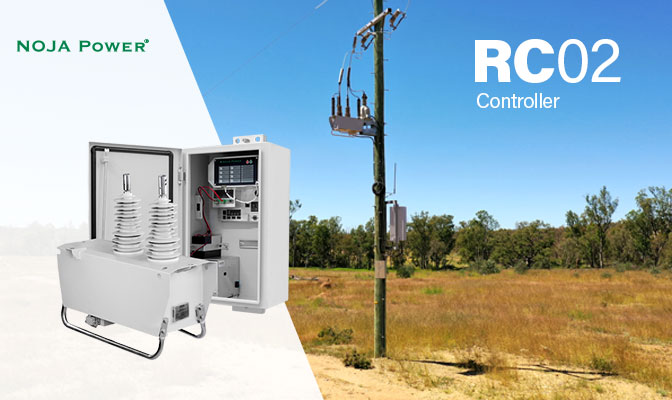 Single Phase Recloser Control Innovation
The latest in Recloser Controller Innovation, NOJA Power's RC02 is a Single Phase optimised recloser control package based on the field proven RC10 Recloser Controller architecture.
Design improvements for single phase applications include a form factor reduction, switchgear drive circuit optimisation and control panel simplification. These application optimisations provide efficiencies afforded to customers looking to upgrade to using NOJA Power's equipment on their electricity distribution network.
The RC02 represents the new entry point to NOJA Power's Recloser Controller product category. It inherits the same reliable protection, control and remote telemetry capacity of the higher level RC10 and RC20, while foregoing the large LCD screen, three phase operation and single triple capabilities of NOJA Power's higher end controllers.
"Our customers understand the importance of remote control of reclosing devices they install on their single phase networks," reports NOJA Power Group Managing Director Neil O'Sullivan.

"The RC02 provides an economical solution to both locally and remotely control our single phase auto reclosers which are typically being deployed in large volumes on rural networks today."
| Feature | RC02 | RC10/15 | RC20 |
| --- | --- | --- | --- |
| Single Phase Recloser Control | Yes | Yes | Yes |
| Three Phase Recloser Control | No | Yes | Yes |
| Large Backlit LED Display | No | Yes | Yes |
| Integrated Communications and GPS | No | With RC15 | Yes |
| Synchrophasor PMU | No | No | Yes |
RC02 Essential Differentiator Overview
The RC02 controller is compatible with all of NOJA Power's Single phase reclosers, including OSM Recloser devices already in service. The RC02 is a cost effective way to extend the service life of overhead switchgear assets, as new controllers are supplied with a new factory warranty, even in retrofit applications.
The RC02 controller provides a sustainable technology entry point to utilities looking to prioritise power system reliability. For more information, visit www.nojapower.com.au or contact your local NOJA Power Distributor.