NOJA Power Opens U.S. Sales & Support Office and Gains USDA RUS Acceptance for OSM Series Automatic Circuit Reclosers
New Alpharetta, GA office underlines commitment to American market and will serve the specific requirements of U.S., Canadian, and Caribbean utilities.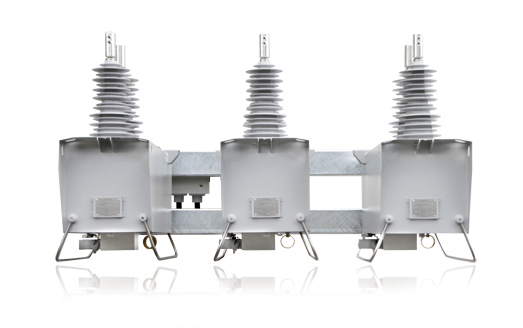 Electrical switchgear engineers NOJA Power today announces the opening of its U.S. sales and support office in Alpharetta, Georgia. The office will be headed up by Rick Campanalie, Vice President, NOJA Power LLC, and will offer sales advice and technical support for the company's OSM series Automatic Circuit Reclosers (ACRs or "auto-reclosers") including the 300 Series Single Triple, a product specifically designed for the U.S. market.
NOJA Power LLC was incorporated in March 2014 and the Alpharetta location represents its first office in the U.S. Alpharetta is an affluent northern suburb of Georgia's capital, Atlanta, with a population of 57,000. The city has gained a reputation as a leading location for technology-focused businesses such as Hewlett-Packard and Verizon and provides easy access to cutting-edge research universities. It lies at the heart of the largest fiber-linked network in the U.S. and is served by the Atlanta Hartsfield International airport.
Rick Campanalie Is an industry veteran with over 40 years of experience in electricity distribution, transmission, and generation in the U.S. with companies such as The Calvert Company, Schneider Electric, and Valmont-Newmark. He has the background to develop the infrastructure needed to expand NOJA Power's presence in North America.
In February, NOJA Power launched the 300 Series Single Triple ACR to meet the needs of the U.S. market. The product offers coordinated individual protection of each phase in the U.S. four-wire electricity distribution systems. The 300 Series Single Triple comprises three (3) OSM38 (maximum rated voltage 38 kV, rated continuous current 800 A) single phase ACRs all mounted on a single platform for simplified installation. (See "About the NOJA Power single phase ACR" below.) The product is designed for both substation and pole-mounted installation.
The OSM38 single-phase ACR (together with the OSM15, OSM27, and OSM38 three-phase units) has recently gained acceptance from the United States Department of Agriculture's (USDA) Rural Utilities Service (RUS) Technical Standards Committee "A" (Electric). Such acceptance allows the ACRs to be included in the "List of Materials Acceptable for Use on Systems of USDA Rural Development Electrification Borrowers" publication, an important guide for companies procuring equipment for rural electrical distribution systems.
"The timing is right for NOJA Power to establish a permanent presence here," says Campanalie. "The Australian parent company has gained significant export success around the world and this has generated interest in the U.S. for its auto-reclosers. Increasing levels of enquiries convinced us to launch the 300 Series Single Triple auto-recloser to meet the unique demands of the U.S. electricity distribution market and open a dedicated sales & support office.
"The U.S. electricity market is fragmented and the adoption of distribution automation such as NOJA Power's auto-reclosers to modernize electricity distribution has been slow," explains Campanalie. "But as the economy picks up, the more progressive utilities are beginning to appreciate the significant efficiency improvements that can be gained from smart grid technologies. The 300 Series Single Triple ACR and NOJA Power's other OSM series products are proven building blocks for smart grids."