132kV Protection and Control Enclosures for Endeavour Energy
NOJA Power has been awarded contracts to supply approximately 100 Substation Control and Protection Switchboard to Endeavour Energy (Formerly Integral Energy) in NSW Australia.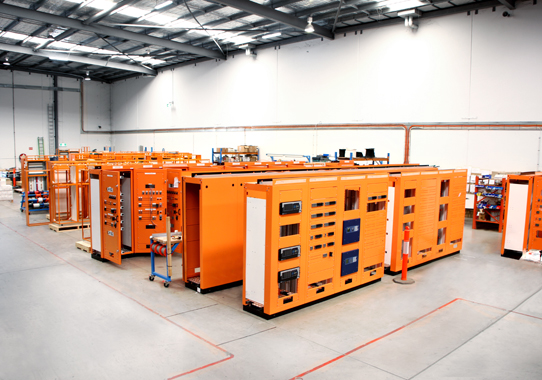 These assemblies are for installation to various Transmission and Zone Substation projects within the Endeavour Energy network area, and include the $36, Million Dollar Penrith Substation upgrade Project. The design, manufacture, testing and delivery of the assemblies includes a custom enclosure fabricated to strict Endeavour energy specifications.
The assemblies consist of 19" Rack and swing frame custom enclosures, which are populated with the latest technology in protection, control and communication equipment. Each Switchboard panel is routinely tested and certified, and factory acceptance tested, to ensure seamless integrations into the substation environment upon delivery. The Transmission and Zone Substation, Control and Protection panels are scheduled for delivery from the NOJA Power 4011M² NOJA Factory during the first quarter of 2011.