NOJA Power Low Voltage Motor Control Centres, Specify For Safety, Reliability And Performance
Continuous Process and Manufacturing industries demand high levels of safety and reliability in Switchgear specifications.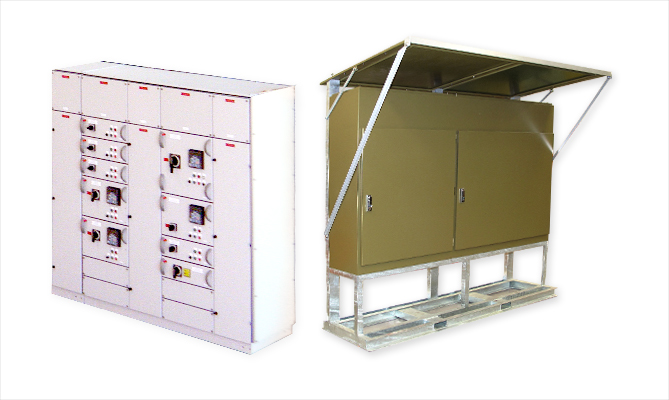 One key feature considered in addressing these demands is the ability to replace and repair switchgearassemblies without an interruption to supply, or more importantly without an interruption to the process. To provide this performance a "Fully Withdrawable" Solution is specified.
NOJA Power Switchgear Pty Ltd responds to these demands by providing the "Multi Drawer" Motor Control Centre, enabling safe isolation procedures for individual "Functional Units", to be considered in performance specifications. Rapid replacement of components or rapid reconfiguration of the switchgear assembly is achieved with this type of construction.
The "Multi Drawer" "Intelligent" Motor Control Centre allows Control and Systems technicians, access to specific sections of the switchgear assembly safely and can eliminate the requirement to isolate incoming supplies to perform routine or emergency maintenance tasks. Motor Control Centres providing continuous and uninterrupted performance, traditionally the requirement of the Oil, Gas, Liquefied Natural Gas (LNG), Petrochemical and Paper industries, are increasingly the preferred performance specification for Materials Handling, Mining and Minerals industries. fully withdrawable motor control centre IP66 outdoor gas wellhead switchboard
All Production Process environments will benefit from a specification demanding the high level of safety and performance provided by the "Fully Withdrawable" Motor Control Centre construction.
When considered in a Wide Process area such as Liquefied Natural Gas (LNG), a range of "Fit for Purpose" Switchgear assemblies are considered in conjunction with "Fully Withdrawable" Assemblies. IP66 Outdoor Gas Wellhead switchboards for example, specified for locations remote from the liquefaction plant, incorporate in design specification the ability to terminate without isolation. These different switchgear constructions combine to meet the requirements of an uninterrupted process over an extremely wide area, and provide the high level of safety required for operation.