NOJA Power New Corporate Office & Factory
NOJA Power has recently acquired a new facility located at 16 Archimedes Place, Murarrie to house its corporate office and factory.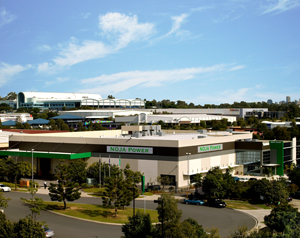 All staff are operational in the new facility with a staged moving process over the last 3 months.
The new facility provides 4011M² (one acre under roof) on a 7500M² site.
The building which is located within the Metroplex on Gateway Estate includes modern free standing office, warehouse and production facility made from tilt slab construction including a partitioned air conditioned clean room production lines and high clearance warehouse.
NOJA Power's Managing Director, Neil O'Sullivan said the new facility will consolidate NOJA Power's operations under one roof and provide the company with expanded production capacity to service existing supply contracts with our electricity utility and infrastructure customers globally.
Metroplex on Gateway is the largest business and industrial park ever built in Brisbane.
It breaks from the general tradition of an industrial estate with usual operations in a somewhat isolated environment due to the location. The 62 hectare site has river frontage, convenient shopping and extensive environment wetlands park.
Mr. O'Sullivan said We selected the Metroplex Complex because in our view it is the premier industrial complex in Brisbane providing good access to the seaport and airport and is also very close to our existing facilities which did not affect our staffs' travel to work.