NOJA Power Welcomes New Member to Sales Team
NOJA Power is pleased to announce the recent appointment of Shane Gorman to the position of Sales Engineer - Australia.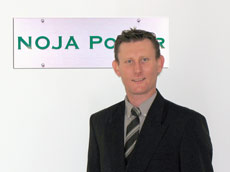 Shane brings a wealth of knowledge and experience in the application of medium voltage switchgear throughout Australia. He is excited about the prospect of servicing our Australian Electricity Utility customers with the OSM Recloser because of its unrivalled reliability record and advanced features and functionality which include full directional protection and automation capability in the standard product.