Think Motor Control Centres - Think NOJA Power
NOJA Power has launched a new range of low voltage switchboards to meet an ever-increasing demand for Motor Control Centres in the booming mining and industrial sectors.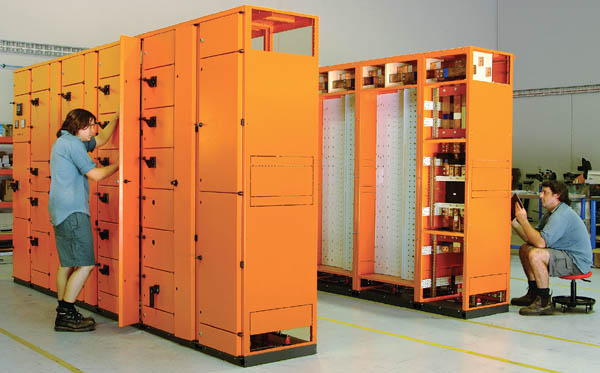 The NOJA range of switchboards feature a flexible modular design with a wide range of compartment options.
The NOJA range has been carefully designed for the Australian market. The modular design is fully ASTA certified to comply with both BS EN 60439.1 and IEC 439.1 standards. It is also fully compliant with Australian Standard AS 3439.1 1993.
Construction:
Modular Design
IP55 Rated
2mm Zincanneal Steel construction
Internal arc fault chimneys included as standard
Operating Voltage Ratings of - 380/415/690 VAC
Operating Current Ratings up to 4000A
Fault Current Ratings up to 100kA
Arc fault containment is a key part of the design. Each module contains arc-venting in the left hand side to allow ionised gases to expand in the unlikely event of a fault. Gases are vented out through a hinged cover in the roof of the switchboard assembly. Internal arcing fault testing has been conducted by Testing and Certification Australia to prove the integrity of the enclosure system under the most extreme fault conditions.
NOJA Power has built a new facility at its head office to assemble, wire and test the switchboards. Construction is undertaken by qualified tradespeople and engineers with years of experience in low voltage switchboards. The entire process is controlled by an ISO9001:2000 quality system.