Fiji Electricity Authority Remote Controls NOJA Power Reclosers
Fiji Electricity Authority (FEA) has an established Scada and remote control system generally using a radio network to provide the communications path.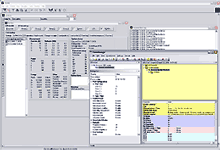 Due to the nature of the radio network and the topology of the islands of Fiji, FEA has to overcome black spots in this communications infrastructure to remote control remotely installed NOJA Power reclosers. As a result a recent trial has been undertaken to install GSM modems in several devices to prove this form of Scada and remote control.
The project was undertaken and FEA Engineer Rakesh Solanki who consulted with NOJA Power's Service Manager, Oleg Samarski to select and configure the equipment required.
Wavecom GSM modems were chosen for the trial project and NOJA Power TELUS remote control PC based software was used at the master station end to establish remote communications.
Engineer Rakesh Solanki commented that he found the GSM modem set up and Telus PC based master configuration relatively straight forward and was satisfied with the performance of the trial system.
In order to provide a first stage of integration with FEA's control centre, the units have been set up to provide unsolicited text messaging to the control centre and then remote control is affected either at the control centre or at the remote station using a PC with the Telus software configured. This is considered a first step as far as the trial project is concerned and as FEA's master station supports DNP3 communications protocol, a second step will be to interface devices directly to FEA's master station using DNP3 unsolicited responses.